If there's one thing that the Lowcountry likes to do as soon as the weather cools off a few degrees, it is to plan a festival or two–or ten. And we're good at it too! Fall is a time to gather as a community and welcome new faces to celebrate the live music, great food, and beautiful weather within the Hilton Head and surrounding Beaufort County area.
Here are a few festivals and events to keep on your radar if you happen to be visiting the island this fall:
Music & Taste on the Harbour
Select Thursday Nights in September & October 6-9 pm | Shelter Cove Harbour & Marina
These pet-friendly outdoor concerts at the Neptune Statue are the perfect way to spend your Thursday evenings on the island this fall. Enjoy local bands with the chance to purchase light appetizers, wine, beer, and cocktails from featured Shelter Cove Harbour restaurants. Leave the outside food and beverages at home as they're not permitted, but don't forget to grab your lawn chairs as limited seating is available.
Weather permitting–please check here for event updates and concert lineup.
Farmers' Markets
Farmers' Market at Coastal Discover Museum
Tuesdays | 9 am-1 pm | 70 Honey Horn Dr., HHI
Farmers' & Makers Market
Tuesdays (Ending Nov. 22nd) | 10 am-2 pm | The Shops at Sea Pines Center, 71 Lighthouse Rd. HHI
Farmers' Market of Bluffton
Thursdays (Closed Thanksgiving) | 12-5 pm 68 Boundary St., Bluffton
Hilton Head Island Shrimp Festival
Harbour Town Lawn
Sea Pines Resort
Saturday, Sept. 24th
1:00-4:00 pm
Calling all shrimp lovers: the Hilton Head Island Shrimp Festival can't be missed! Your ticket will unlock a profuse sampling of shrimp prepared by eighteen celebrated chefs from the Hilton Head area. Pair your savory shrimp dishes with craft beer tastings from 14 breweries. A family-friendly event, kids will love the designated "Fun Zone," complete with a bounce house, face painting, and arts and crafts. Enjoy an array of specialty vendors, as well as a live performance by local band, Groove Town Assault.
Check here for ticket information.
Harbour Town Fall Fest
Harbour Town
Sea Pines Resort
Sunday, Sept. 25th
11:00am-6:00pm
Celebrate the first official weekend of fall with the Harbour Town Fall Fest. Peruse the shops from 11 am-6 pm during the sidewalk sale to find great deals on gifts for friends and family back home–and a little something for you, too! Starting at noon, check out the classic car display hosted by the Carolina Dreamers Car Club. At 1:00 pm, get ready for some great live music from local band, Deas-Guyz and children's activities galore!
Please note that there is a gate fee to enter Sea Pines.
Lowcountry Fish and Grits Music Festival
Lowcountry Celebration Park
Saturday, Oct. 1st
1:00-6:00pm
The Lowcountry Fish and Grits Music Festival will offer "Great music, great food, and great times!" By showcasing a lineup of fantastic musical talent and local cuisine, this festival brings awareness to the Gullah Geechee culture. Live entertainment includes a mix of folk, funk, jazz, spoken word, and R&B, as well as a special appearance by a Gullah storyteller and preservationist. Enjoy delicious food and market brought to you by Lowcountry Gullah Geechee vendors.
Click here for more information and to purchase tickets.
Rock N' Ribs Music & BBQ Fest
Coligny Plaza
Oct. 14th-15th
Times Vary Per Ticket
Live music and barbecue, what could be better than that? Enjoy some classic rock and roll while tasting world-class barbecue from pit masters across the country. This is the inaugural year of this festival, and the island is buzzing with excitement. General admission and one-day VIP tickets are currently still on sale as of the publishing of this blog post. If you aren't able to grab tickets for your group, you can always attend the Rock N' Ribs Afterparty which is free and open to the public.
Click here for more information and to purchase tickets.
Italian Heritage Festival
Coastal Discovery Museum
70 Honey Horn Dr., HHI
Saturday, Oct. 22
11:00am-4:00pm
Hilton Head Island will celebrate the 12th Annual Italian Heritage Festival this fall, rain or shine. The festival returns with classic events like the grape stomping and pizza-eating contests, along with a few new events on the schedule as well. It wouldn't be an Italian Heritage Festival without an array of booths offering traditional Italian foods. Cheeses, breads, pasta, calzones, meatballs, Italian ice, gelato, biscotti, and so much more will be available and sponsored by local restaurants. In addition to the delicious food and live entertainment, a silent auction will offer gift certificates for golfing, dining, boat cruises, and more!
Click here for more information and to purchase tickets.
Off-island festivals that are worth the trip:
Annual Beaufort Shrimp Festival
Oct. 7 & 8
Downtown Beaufort
Historic Bluffton Arts & Seafood Festival
Oct. 15-23
Various Locations in Bluffton
Gullah/Geechee Seafood Festival
Oct. 22 | 12:00-6:00pm
Hunting Island Nature Center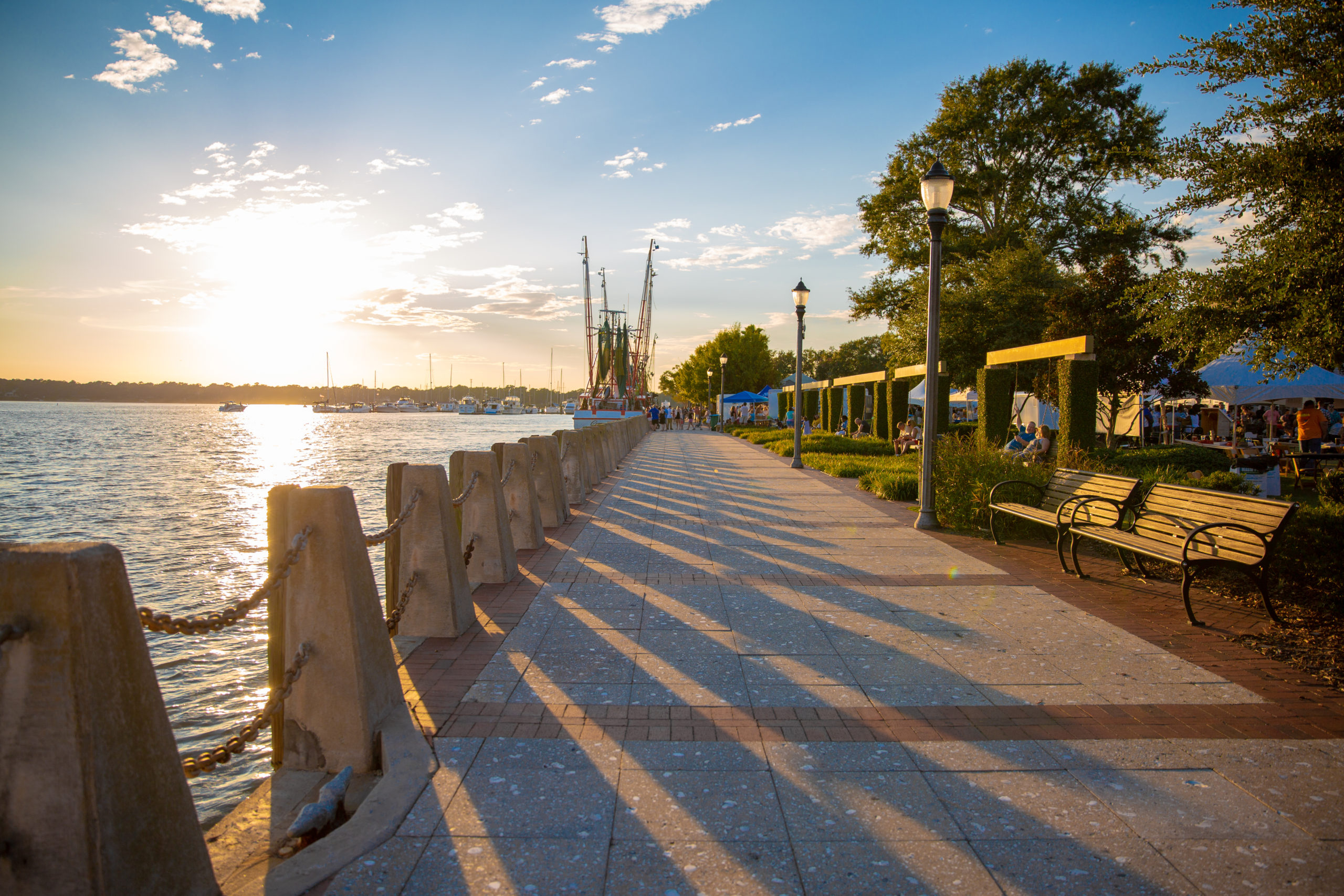 Concours d'Elegance
Various Locations
Nov. 4-6
Various Times
The 20th Hilton Head Island Concours d'Elegance & Motoring Festival continues to celebrate the art and passion behind the automobile. Year after year, those who flock to Hilton Head Island for the Concours d'Elegance festivities are never disappointed. The 2022 schedule of events is as elegant and entertaining as ever, so you won't want to miss out! Find more information about each event and purchase tickets here.
Hilton Head Oyster Festival
Shelter Cove Community Park & Lowcountry Celebration Park
Nov. 11 & 12
Various Times
If we're going by the r-rule–months that include the letter "r"–then November is well into the oyster season. This festival is an island favorite that benefits the Carmines Family Recreation Scholarship Fund at the Hilton Head Island Recreation Center. The Friday night before the official festival, join in on all-you-can-eat steamed local oysters and other delicious Lowcountry offerings while listening to live music. Saturday's festivities include live music, kids' activities, and an entire lineup of bands. Treat yourself to more delicious food and beverages while browsing local artisan pop-up shops. And of course, don't forget about the Oyster Shucking Contest scheduled for 1:10 pm.
Click here for more information and to purchase tickets.
Hilton Head Island Lantern Parade
South Forest Beach
Saturday, Nov. 12
Line-Up: 5pm
Step-Off: 5:45pm
A Hilton Head Island tradition that the whole family can enjoy, the Lantern Parade will return once again this fall. A beautiful and fun experience to either partake in or watch, the parade will start at the Alder Lane Beach Access and make its way up the beach where an afterparty at the Tiki Hut awaits. It is a free event, and the only requirement to participate is that you have a lantern. This event was created by and features artist, Chantelle Rytter, and truly brings the island community together! Please leave pets and bicycles at home.
For more information, click here.
---