Looking to plan a long weekend getaway to Hilton Head Island? Here's what we'd do if we were you!
Day 1:
Put on some comfy shoes, because we're going to see some of the sights! The first day of a long weekend trip is normally a travel day, so we're filling the day with ways to stretch your legs and get your bearings of the island. Unless you want to make a beeline to the beach for some relaxation, because after all, the beach is always a good idea!
A great way to kick off your Hilton Head adventure is by checking out the Harbour Town Lighthouse Museum, an iconic symbol of the island itself. You'll see likenesses of this lighthouse throughout the island, so why not see the real thing? The focal point of what the founder of the Sea Pines property, Charles Fraser, wanted to be a gathering place for visitors and locals alike, the lighthouse towers above the Harbour Town Marina and awaits golfers at the Harbour Town Golf Links' 18th hole. Climb the lighthouse's 114 steps to learn more about the island and for a great photo op at the top!
Harbour Town is a great place to do some shopping and grab a bite to eat or an ice cream cone. Families with young children will have a blast at the Gregg Russell Playground, and those without will love the peaceful nature of the beautiful marina. More times than not, you'll be able to see some live music or attend a festival or event here, so make sure to check the schedule of events before you head that way!
Nature lovers will want to take a quick detour to the Sea Pines Nature Preserve. Beautiful on a sunny day, visitors can explore the 605 acres of protected wildlife habitat by winding down the trails and wetland boardwalks. Tours by boat, wagon, and horseback are available by reservation ensuring that you'll have a memorable experience. Please keep in mind that a gate pass must be purchased for a nominal fee at both entrances to the Sea Pines property.
Why not end the day with a dinner cruise? Vagabond Cruise offers a wide variety of cruises throughout the day, and also features specialty dinner cruises depending on the season as well as the classic sunset dinner cruise—the only one on Hilton Head Island! Conveniently departing from Harbour Town, you'll be able to get out on the water you've been admiring all day and see the island's beautiful waterline during sunset.
Day 2:
Start the day off right with a delicious breakfast at Stacks Pancakes. Located mid-island, this establishment is a favorite among many visitors who stop in year after year. The pancakes are phenomenal as you'd imagine, but the menu is robust and even the pickiest of eaters will find something to their liking. This is also the spot to go to if you're looking for tasty gluten-free pancakes.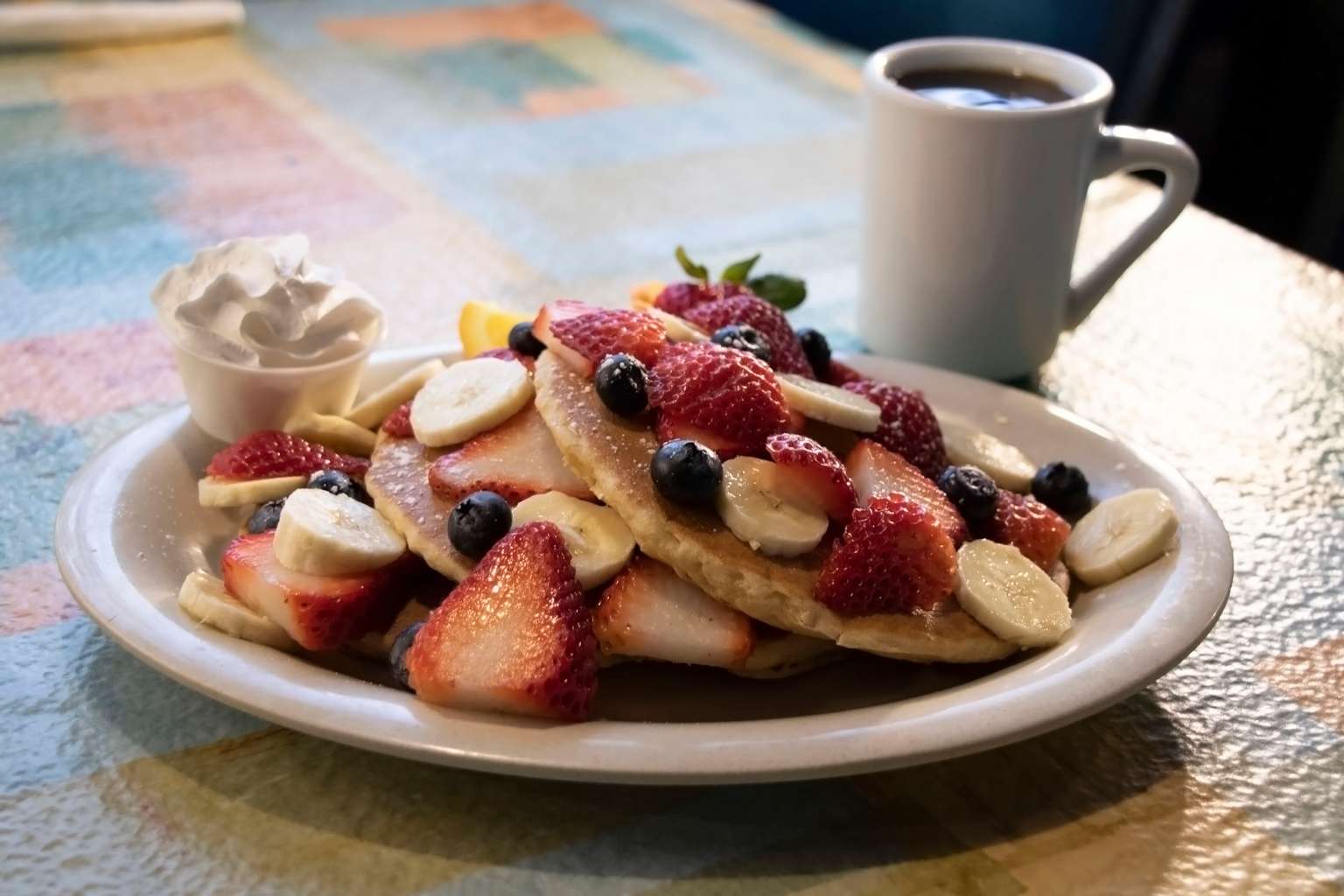 With a full stomach, you're ready to take on the rest of the day full of fun and exciting activities! That is, of course, unless you decide to spend the day at the beach. Something tells us that if you've been reading up until this point, you're looking for other activities to plan. We're also assuming that golfers have already secured their tee times for today, so let's move on to the other popular activity on the island—biking.
There are certainly packages that will allow you to have rental bikes for your entire stay, giving you full access to the island's public pathways and beaches anytime you want. Some bicycle rental companies, like Wheelz of Hilton Head, offer delivery and pickup services for your convenience. Even if you rent bicycles for half of a day, you won't regret it! If you have small children or lots of cargo you plan on taking to the beach, look into the different attachments offered as well. If biking is out of the question, what about renting a golf cart to cruise through the Coligny Beach Area.
Not only is Coligny Beach Park one of the most popular beaches on the island, but it is also just steps away from a bunch of shops and restaurants that you won't want to miss out on. With many types of cuisines to choose from, this is a great place to stop for lunch before or after finding the best souvenirs to remember your trip by. Across the street is the Lowcountry Celebration Park, a great place for kids to have fun on the Adventure Playground that's inspired by the ship Captain William Hilton was on when he discovered Hilton Head Island. Beside it sits the Sandbox Children's Museum, a fun learning experience that's especially nice on rainy days.
Another popular spot to grab a refreshing drink and a quick bite to eat is back on the beach at the Tiki Hut. Located to the right of the public entrance of Coligny Beach, this crowd-favorite beach bar has been serving delicious food and beverages oceanside since 1977. With a fun atmosphere, the Tiki Hut also offers quality live music from the early afternoon to long after the sun goes down, depending on the season of course.
While those wanting to stay on island time might spend the end of the afternoon with a restful nap or poolside with a cold drink, adventure seekers might want to head over to Adventure Hilton Head for zip-lines, aerial courses, and go-karts! Open seasonally, this is a great place to see the island as you've never seen it before and get your adrenaline pumping.
End the evening with a delicious meal and phenomenal entertainment at The Jazz Corner, an award-winning 50-seat jazz club and restaurant. Reservations are recommended to experience one of two nightly shows and enjoy elevated southern cooking.
_
Day 3:
Early risers and visitors who just want to sleep in will both be able to get on board with this next early-morning plan…literally. Take advantage of the rest of your time on Hilton Head and book yourself a seat on a morning dolphin cruise with Lowcountry Watersports. As a fair warning, earlier times might not be available in colder temperatures. If that's the case, enjoy breakfast at the Palmetto Bay Sunrise Café before it's time to head out to the marina to begin your cruise—it's only steps away!
If there's any extra time to kill before leaving our little corner of the Lowcountry, you can never go wrong with a round of miniature golf. Fun for all ages, a round of mini golf at either Adventure Cove or Legendary Golf will be a treat for the entire group. Families especially will like Adventure Cove because of the arcade inside. Legendary Golf is a country club-styled putt-putt course that appeals to those looking for a little challenge and a lot of fun.
---