It's beginning to be brunch season again. What is brunch season, you ask? Well, to be honest, we just completely made that up. But we are heading into the time of year when there are more reasons to plan on spending your mid-morning sipping on mimosas and enjoying a delicious plate of French toast.  With Easter Sunday and Mother's Day fast approaching, it's a good idea to start making plans now—especially if you're able to make reservations ahead of time! Here are our recommendations for some of the best brunches on Hilton Head Island:
Located in Palmetto Bay Marina, this café is a great option for breakfast or lunch—or in this case, brunch!  Palmetto Bay Sunrise Café is a local favorite that quickly turns new customers into regulars.  With a full bar that can whip up delicious Bloody Marys, and a regularly updated specials menu that continues to wow, this island favorite offers a dog-friendly patio where you can enjoy a beautiful morning waterside.
We recommend the Crab Cake Eggs Benedict or their signature Breakfast Burrito with homemade salsa. Although breakfast items are served all day, their "Late Risers," or lunch menu, is equally delicious. Try the Shrimp Scampi, Leslie Burger, or the Egg Salad Melt. Add an order of Crab Wontons from their "Snax" menu, or try their delicious She-Crab Soup.
A Hilton Head staple that has been in operation for almost half a century, Plantation Café & Deli has three convenient locations that cover both the island and Bluffton. For early risers that want to get a head start on their day, visit this café before eight a.m. to order from their delicious Early Bird Specials menu. If sleeping in is on the day's to-do list, both breakfast, lunch, and Sunday Brunch menus are packed with mouthwatering plates. A must-stop while visiting Hilton Head, visitors and locals alike rave about the delightful, family-friendly atmosphere and scrumptious southern-style cooking.
The breakfast menu boasts country skillets, an array of benedicts and omelets, as well as plates from the griddle that are all beautifully topped with powdered sugar. Our favorite breakfast plate is Ellie's Southern Breakfast, a more traditional order with a southern spin that includes fried green tomatoes. You can't go wrong with a Creole skillet or golden Belgian Waffle. Our Sunday Brunch favorites include the Salad Platter and Pimento Grilled Cheese.
Located in Coligny Plaza, Skillets Café & Grill is open for breakfast, lunch, and dinner! Although they don't have a specific brunch menu, they do serve breakfast until three p.m. due to popular demand. In operation for twenty-five plus years, Skillets has always been the go-to place before or after a trip to the beach. Among plenty of great reviews from happy customers, praises for how seriously the restaurant staff takes gluten-free allergies are just as plentiful as the amount of options of menu items that are gluten-free friendly and even vegan.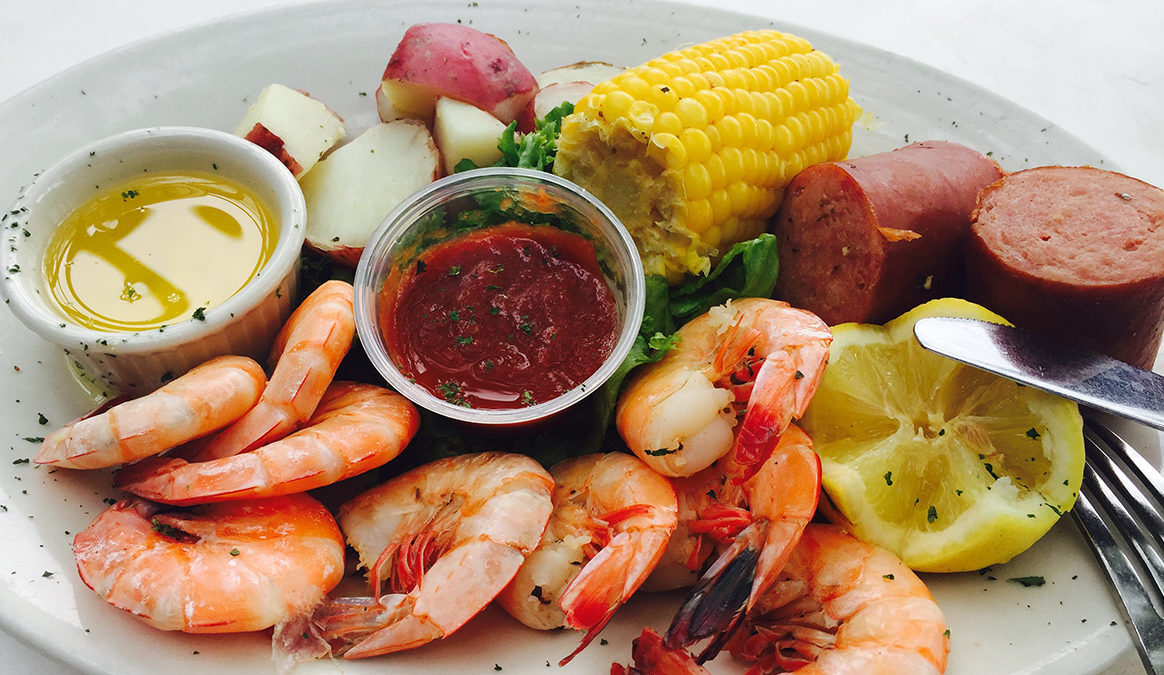 When at Skillets Café & Grill, why not order one of their five, delicious breakfast skillets? In true island fashion, two of our favorites are called The Beach and The Coligny. We would also recommend the Country Crepe, The Kitchen Sink, as well as the Seafood Omelette off the breakfast menu. If you're ordering off the lunch menu, try the Monte Cristo or Shrimp and Grits. Lunchtime also unlocks a long list of dessert options, so make sure to save room for a slice of Key Lime Pie, Lemon Berry Mascarpone Cake, or the House Made Cobbler.
These are just three of the long list of fantastic brunch options you can find on Hilton Head Island. For more places to find great food and hospitality on the island, visit our Dining page.
---